Laboratory Services
We provide service 24 hours a day and 7 days a week with a primary focus that 'patients come first', reporting results that help provide answers for physicians and patients. Through the application of leading-edge technology, the laboratory services at Deoyani Multispeciality Hospital prides itself on providing rapid turnaround time, affordable inpatient & outpatient testing and superior customer service.
---
Digital X-ray
The portable x-ray machines are performed at the bedside and in operation theaters.
The machines use digital Digital
Radiography Detectors.
The use of Digital Digital Radiography Detectors results in pristine image quality as well as considerable reduction in radiation exposure.
---
Mammography
The mammography department is equipped with state of art Digital Mammography machine. Mammography machines are used to detect breast cancer at an early stage before it becomes palpable. Mammography is recommended as a part of health checkup for women. It has been established that early detection leads to very high cure rate and excellent prognosis
---
Sonography(US & FDA approved)
Sonography one of the basic and essential diagnostic service. The High end ultrasound machine have excellent image quality and are equipped with modern applications.
The Sonography machines are equipped with a wide range of transducers so all types of Sonography examination can be performed.
---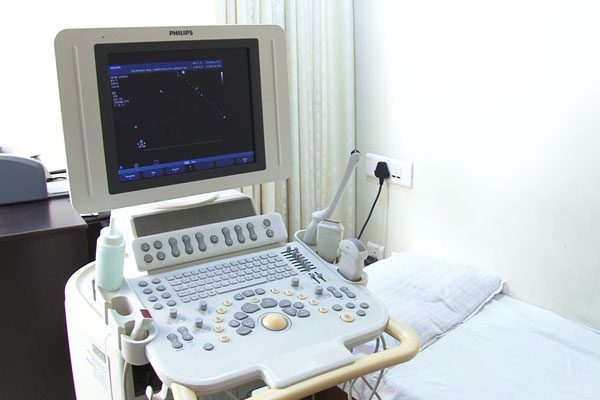 2D Echo
2D echo Test is a test that gives an image of the heart using sound waves. It can be used in conjunction with a stress test to show the heart as it beats while the patient is exercising. Its a very precise method to detect the hearts movement and shape. It is a non-invasive technique that uses sonar to study the motion and appearance of the valves.
---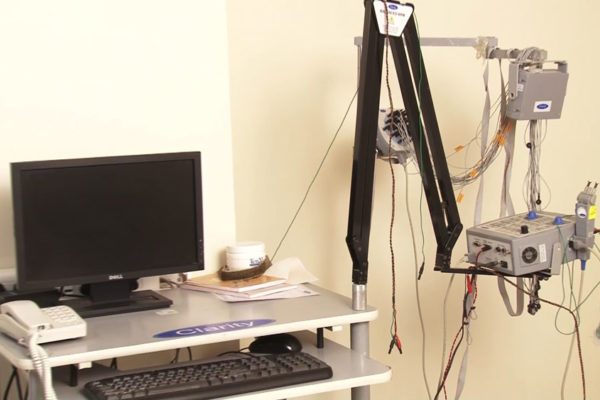 NST
The nonstress test is a simple, noninvasive way of checking on your baby's health.
The test records your baby's movement, heartbeat, and contractions. It notes changes in heart rhythm when your baby goes from resting to moving, or during contractions if you're in labor
---
Multi slice CT scan
Computed tomography (CT) is a type of imaging. It uses special x-ray equipment to make cross-sectional pictures of your body. The machine is used to CT Scan Broken bones, Cancers, Blood clots, Signs of heart disease, Internal bleeding.
---
Stress Test (TMT)
A stress test, also called an exercise stress test, shows how your heart works during physical activity. Because exercise makes your heart pump harder and faster, an exercise stress test can reveal problems with blood flow within your heart
---
Color Doppler Facility
This special ultrasound procedure evaluates the blood flow through arteries and veins in the abdomen, extremities, neck and or brain (in infants and children) or within various body organs such as the liver or kidneys.
---